World News
Shocking moment police shoot dead double amputee as he tries to escape on his stumps
January 31, 2023, 17:49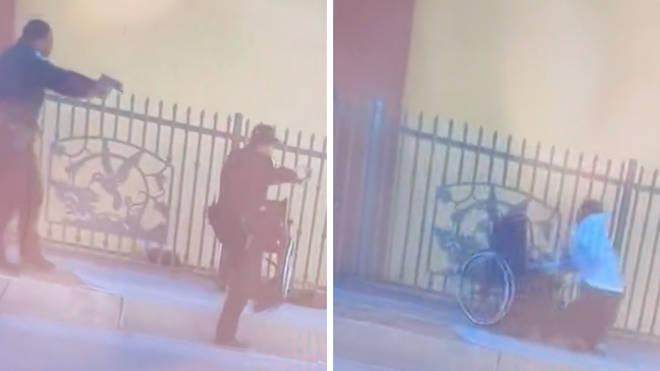 Last Thursday, California police shot and killed a double amputee as he tried to run from them on his stumps.
Daniel Lowe, a 36-year-old father of two, was gunned down in Huntington Park. Police reportedly fired at least eight shots at him.
Police said Mr. Low had just stabbed someone without any provocation and was trying to run away from the police.
Shocking footage posted online shows him shuffling down the sidewalk away from cops.
The video shows him standing in front of two officers next to his wheelchair from which he jumped.
The Los Angeles County Sheriff's Department said local police officers, responding to a stabbing call, found "an adult male stabbing who gave a description of the black suspect in a wheelchair and was last seen driving direction."
Read more: Police find key witness with 'small fluffy white dog' as hunt for missing mom continues
Read more: Man confesses to killing mother and daughter, 2, and burying their bodies under his floorboards, but denies child rape
After finding Mr. Low, they "attempted to apprehend the suspect". [and] The suspect took a 12-inch butcher knife from him and threatened it while trying to throw the knife at the officers."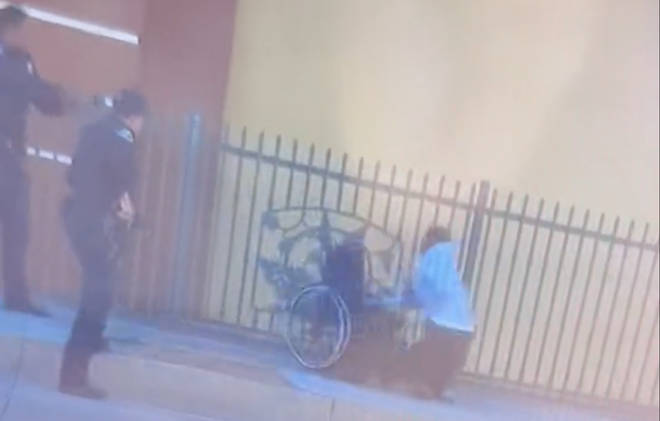 The Sheriff's Department added: "Huntington Park officers tasered the suspect at least twice, but the use of the taser was ineffective. The suspect again tried to throw a butcher knife at the police, at which time the officer involved in the incident opened fire.
"The suspect received a gunshot wound to the upper torso. He was treated on the spot by paramedics from the Los Angeles County Fire Department and was pronounced dead. A carving knife was found at the scene."
According to Lieutenant Hugo Reinagi of the Los Angeles County Sheriff's Department, the police involved in the incident have been placed on leave.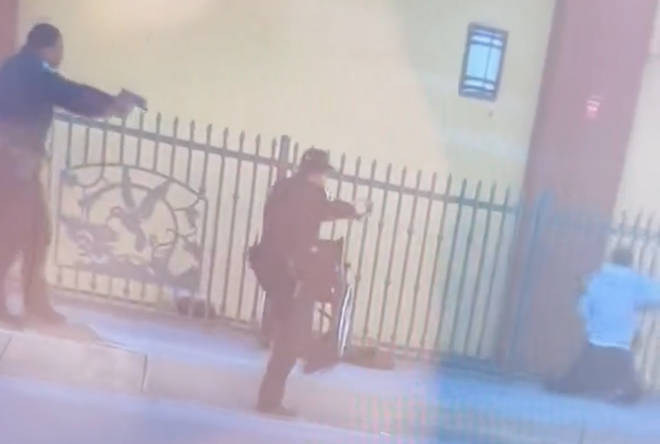 Mr. Lowe's family demanded answers from the department.
"They killed my son in a wheelchair with no legs," his mother told reporters. "They really need to do something about it."
He lost his lower leg in another Texas police incident and lived with his mother as a result.
It comes after the murder of black man Tyre Nichols at the hands of five black police officers earlier this month, sparking widespread outrage.